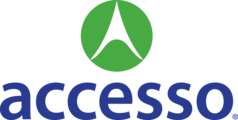 Product Support Technician
Description
Who We Are
accesso® is a world-wide software company delivering industry leading virtual queuing, eCommerce and ticketing solutions for the attractions, cultural and leisure industries. Our accesso LoQueue leading-edge virtual queuing solutions get people out of queue lines and uses multiple technology platforms for all kinds of attractions. We help create additional revenue for parks and improve their guests' experience by allowing guests to wait less and enjoy more.
Position Overview
This is an exciting opportunity for an individual to develop their career within an often fast-paced technology environment alongside an experienced and skilled Product Support team. The Product Support Technician will provide key, comprehensive, administrative support to the Product Support team and will assist with the coordination and facilitation of product support into the European LoQueueSM operations.

Responsibilities include, but are not limited to:
Managing the stock and inventory management system ensuring accurate submission and tracking of all stock items and the integrity of information supplied into Finance.
Be responsible for the delivery and return of LoQueueSM hardware ensuring all tracking processes are followed and executed correctly.
Help develop and ensure correct processes and procedures are followed in ensuring a safe, organized and suitable stock room.
Diagnose, repair and maintain LoQueueSM hardware (Qbots and Qbands) ready for delivery into live operations.
Assist with scheduled park maintenance visits ensuring the integrity of the park network infrastructure for all LoQueueSM products.
Assist with out of hours support ensuring all issues are dealt with or escalated in a timely manner and accurately tracked and followed up following any incidents.
Assist with first line/second line support for both internal and external end user IT challenges.
Who You Are:
A self-motivated and driven individual with high attention to detail and a skilled IT user, able to pick up on new software and technologies. You are an excellent communicator (both verbally and written), organised and thorough. You like solving tough challenges, work well under pressure, are process-driven and a strong team player. You'll be successful on our team if you:
You have experience technical troubleshooting while maintaining stellar communication and service to the customer
Are proficient with general office technology platforms including the Microsoft suite of products and Outlook, as well as video/telephone conferencing programs like GoToMeeting and Skype
Thrive in a highly collaborative, cross-functional and team-orientated environment
Have stock and inventory management related experience
Knowledge and understanding of our LoQueueSM product set is a bonus
What We Offer
Competitive salary based on experience
The opportunity to earn an annual company discretionary bonus
A flexible work schedule around our core business hours
Health insurance plans, including employer-contributed pension scheme
Other Considerations
You'll be reporting to the Operations Director for accesso LoQueue.
This position sits at our Twyford, England location.
Eligible candidates must be authorized to work in the UK without requiring visa sponsorship.
accesso is a drug free and smoke free company.
This is a full-time, exempt position. No contractors please.
If you are interested in joining a team who values Passion, Commitment, Teamwork, Innovation and Integrity and what we've described above is YOU, then apply today and let's talk!