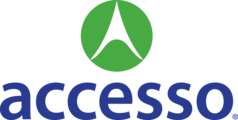 Description
TE2, The Experience Engine, a division of accesso, provides consumer-facing enterprises an engine to drive personalization, recommendations and commerce for the physical world, in real-time. We believe every consumer facing business with physical locations will benefit from a machine-learning based platform that provides deep insights and recommendations for how consumers interact and ultimately spend with global brands.


Position Summary

As a key influencer on the Experience Quality team, the Software QA Architect will collaborate with QA, Development, Product Management, Project Management, DevOps, Deployment Engineering, and Client Services to ensure TE2's platform functionality meets desired standards and delights the end user with a convenient, engaging, and memorable experience. You will learn the platform's internal and external dependencies and potential points of failure to ensure proper end-to-end testing systematically occurs. You will be responsible for creating analytics dashboards and developing robust testing frameworks to ensure the overall quality of the TE2 platform. Ultimately, you ensure all the moving parts are accounted for.
Interested in relocating to San Diego? Relocation assistance will be provided

Who are you?

You proactively prepare for Murphy's Law.
You love to "own the outcome".
You are extremely curious and aggressive, and you hunt for the information you need.

Responsibilities
Quickly learn and comprehend Te2 and accesso's product offerings and functionality.
Define, expand, improve and promote modern automation methodologies across the SDLC processes and all test activities for back-end, front-end and mobile teams.
Derives test cases from real user perspective. Horizontal and Vertical testing.
Uses real world scenarios to validate functionality is working as designed when customer configurations are applied.
Develop the required testing dashboards to monitor application KPIs, utilizing relevant technology for effective quality assurance monitoring.
Identify and improve the Testing/automation architecture continuously to reduce the testing cycle time.
Design/develop and maintain KPI driven testing/automation framework for continuous improvement.
Maintain, plan and implementation of required upgrades for the Selenium, Confluence, Cucumber, Maven, Atlassian (JIRA) tools and other OpenSource tools.
Develop required wrapper classes to enable technology integration.
Debug automation framework and resolve technical issues working with application teams.
Work in an Agile environment showcasing good organization and reporting skills.
Work with R&D, product management, and other functional teams to own, and deliver on test plans.
Manage all test environments, test devices and OS versions required for testing.
Define test data and reports for both functional and non-functional requirements.
Use strong communication and natural curiosity to provide trusted and highly valuable feedback.

Preferred Experience (Not all of the below are necessary)

BS degree in Computer Science, Engineering, or related technical or business field.
6+ years of overall experience working as a QA automation engineer for web/application or mobile development projects.
3+ years hands on experience in developing and maintaining test automation framework or architecture that is scalable and maintainable to the dynamic business needs.
Strong experience in cloud application projects preferable, Azure or AWS.
Exposure to mobile testing (iOS and Android).
Understanding of development technologies eg Java, JavaScript, REST, AngularJS, CSS, Python, Ruby.
2+ years of experience with Micro services, Web services testing using REST based service & XML, JSON.
Experience with CI/CD tools such as Jenkins and GIT and other relevant tools.
4+ years hands-on experience in developing, maintaining and supporting automated test suites and performance testing.
Extensive exposure to testing tools such as Selenium Webdriver, and Jenkins.
Familiarity with Confluence, JIRA.
Experience in design and architecting Agile development (Behavior Driven Development (BDD) / Test Driven Development (TDD), SCRUM).
Enjoy working in an open floorplan, team-oriented culture.

What We Offer

Competitive salary based on experience
The opportunity to earn an annual company discretionary bonus with the potential for stock options.
A flexible work schedule around our core business hours.
Generous PTO plan.
Health insurance plans, including employer-contributed HSA, as well as employer paid disability and life insurance.
Matching 401K.

Other Considerations

We are an E-Verify organization. Eligible candidates must be authorized to work in the US without requiring visa sponsorship.
accesso is a drug free and smoke free company, meaning employees may not smoke or use illegal drugs while at work or away from work.
This is a full-time position. No contractors please.

If you are interested in joining a team who values Passion, Commitment, Teamwork, Innovation and Integrity and what we've described above is YOU, then apply today and let's talk!