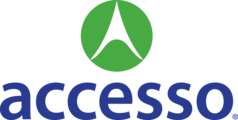 Senior Software Engineer, Site Reliability Engineering
Description
TE2, The Experience Engine, is a subsidiary of accesso Technology Group. The TE2 platform provides consumer facing enterprises an engine to drive personalization, recommendations and commerce for the physical world, in real-time. We believe every consumer facing business with physical locations will benefit from a machine-learning based platform that provides deep insights and recommendations for how consumers interact and ultimately spend with global brands.

Position Overview:

This role stands at the crossroads of every team within the TE2 organization. The mission is to build and operate a large, distributed, complex, and fault-tolerant system. This means you will need to ingest the working principles of TE2's Experience Platform to better understand how every microservice interacts with infrastructure and anticipate their short/long-term needs. You will build infrastructure to support new services and features in the platform, optimize existing systems to perform more reliably and scale better, and use automation to eliminate manual work. You will also help us proactively identify potential outages, help us improve our reliability through blameless postmortems, and react to incidents as they occur.
Your objective is to essentially "make things scale" from all angles which includes: building software that automates turning on experiences all over the world, developing utilities that provide insights/metrics, providing instrumentation for the Engineering teams to more efficiently scale up the platform's performance, etc.
Some of what you will be working on:

Create strong relationships; Work closely with Professional Services and Product Delivery to build strong relationships with client stakeholders and third-party partners in order to meet commitments, solve problems, manage expectations and expand opportunities and revenue within each assigned client account.
Act as a primary point of contact with stakeholders for problem resolution and to drive timely decisions. The Project Manager will be the primary escalation point for project and product decisions, and technical and delivery challenges.
Work directly with TE2 customers to assess their needs, define requirements and assist in the formulation of mobile platform strategies and implementation approaches.
Work in partnership with TE2 Product Management and Engineering teams to translate client requirements and market opportunities into product roadmap features.
Evangelize the TE2 Platform, mobile application and digital marketing best practices to customers, partners and sales prospects.
Be a strong leader; Managing internal TE2 stakeholders, partner/ vendor relationships and the customer in order to meet customer commitments to establish long-term business relationship.
Your Background:
BA/BS in Computer Science or a related technical field (preferred, but not necessary)
Strong experience with software design, algorithms, data structures, and complexity analysis
Familiar with infrastructure automation, configuration management or container orchestration practices
Strong with one or more languages (Go (golang), Python, Java, Ruby, perl, or bash) and git
Willingness to embrace and agile Dev-ops culture.
What We Offer:

Competitive salary based on experience
The opportunity to earn an annual company discretionary bonus with the potential for stock options.
A flexible work schedule around our core business hours
Generous PTO plan
Health insurance plans, including employer-contributed HSA, as well as employer paid disability and life insurance.
Matching 401K
Other Considerations:
We are an E-Verify organization. Eligible candidates must be authorized to work in the US without requiring visa sponsorship.
accesso is a drug free and smoke free company, meaning employees may not smoke or use illegal drugs while at work or away from work.
This is a full-time position. No contractors please.
If you are interested in joining a team who values Passion, Commitment, Teamwork, Innovation and Integrity and what we've described above is YOU, then apply today and let's talk!