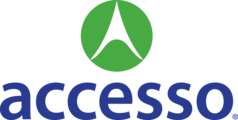 Description
TE2, The Experience Engine, a division of accesso, provides consumer-facing enterprises an engine to drive personalization, recommendations and commerce for the physical world, in real-time. We believe every consumer facing business with physical locations will benefit from a machine-learning based platform that provides deep insights and recommendations for how consumers interact and ultimately spend with global brands.
Position Overview:
As an Agile Scrum Master @ TE2, you will be working intimately with one of our engineering product teams to ensure the thorough planning and efficient execution of every sprint. You will be responsible for ensuring that your team embraces Agile development practices throughout the product life-cycle including; planning, execution, launch, and support. This role also requires coaching of teams, individuals, and leaders.
Responsibilities
Drive team productivity by assuming the Scrum Master role for one to two product teams.
Drive and lead planning, daily stand-ups, demos, and retrospectives for your teams.
Provide leadership, transparency, and visibility to the entire TE2 organization.
Work closely with the Product Owner on roadmap creation, forecasting activities, and team planning.
Anticipate and aggressively remove obstacles that slow down or prevent work completion.
Ensure that teams are effectively executing against the highest value priorities.
Build team cohesion and foster open and honest team communication.
Collect, report, and refine metrics to quantify and communicate team performance.
Help identify and implement improved processes and practices while reinforcing Agile principles.
Operate under minimal supervision.
Who you are

Proven leader willing to challenge the status quo.
Self-starter and self-motivated.
Team player willing to jump in and solve complicated problems.
Naturally comfortable interacting collaboratively with colleagues at all levels.
Excellent collaborator and communicator.
Detail oriented yet able to see and guide your teams towards the "big picture".
Data driven decision maker.
Requirements
3+ years of technical leadership in a software development environment.
Minimum 1 year experience as a dedicated Scrum Master or Agile Coach.
Experience coordinating efforts across distributed remote teams, local and offshore.
Experience managing multiple projects concurrently working in a matrixed environment.
Expert knowledge of Agile framework and methods (i.e. Scrum, Kanban).
Experience with Agile methodologies leading full project life cycles.
Deep skills in estimation, story slicing, story refinement, and other Agile techniques.
Outstanding communication, facilitation, organization, and coaching skills.
Ability to productively converse with business stakeholders and engineers alike.
Experienced in the use and configuration of JIRA.
Bachelor of Science degree in Math, Science, or Engineering is preferred.
What We Offer:

Competitive salary based on experience
The opportunity to earn an annual company discretionary bonus with the potential for stock options.
A flexible work schedule around our core business hours
Generous PTO plan
Health insurance plans, including employer-contributed HSA, as well as employer paid disability and life insurance.
Matching 401K
Other Considerations:
We are an E-Verify organization. Eligible candidates must be authorized to work in the US without requiring visa sponsorship.
accesso is a drug free and smoke free company, meaning employees may not smoke or use illegal drugs while at work or away from work.
This is a full-time position. No contractors please.
If you are interested in joining a team who values Passion, Commitment, Teamwork, Innovation and Integrity and what we've described above is YOU, then apply today and let's talk!