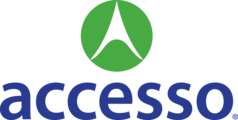 Description
Who We Are
Ingresso is a London-based ticketing company with a small team and a startup atmosphere. Our job is to connect a large number of supplier ticketing systems to a wide distribution channel powered by the best API. In 2017 we were bought by a publicly traded company, accesso. We have done the work to connect to a large number of ticketing system APIs, allowing us to sell tickets straight from the venue systems. We are profitable and selling thousands of tickets every day.
Our ticketing platform consists of:
We aim to make these two products best in market and need your help to do it.
Who We Are Looking For
We are looking for multiple smart and motivated Front-End Developers to join our small team.
You will work across our products, but with a strong focus on our ticketing websites. We sell thousands of tickets per day via the sites so you will have the chance to improve a popular consumer-facing product. We are embarking on a project to rewrite most of the site in React, so you should expect to spend a lot of time on this project.
You will work closely with product management, other front-end and back-end developers to improve our products and create new products. You will have an opinion on what makes a good product and are comfortable suggesting improvements.
Must Have
Knowledge and experience of JavaScript, HTML and CSS
Experience with front-end build tools
Experience building single-page applications with React (ideally), Angular or Vue.js
Good communication, have an analytic mindset, and be a fast learner
Nice To Have
Experience with LESS or SASS
Experience in other programming languages. Our website backend is written in Python / Django which you could eventually contribute to.
Experience with Git and Continuous Integration environments
A sense for UX / design
eCommerce experience
Experience in startup environments and agile development
Our Stack
Our web stack includes Python (Django), MySQL, React, Angular
For our backend services, we use a mixture of Python and Go, with our legacy application written in Objective C
Our stack runs on Kubernetes in GKE, with a legacy system running on-premises on FreeBSD
Other Considerations
We are located in London, W6. Please only apply if you are able to meet for interview, have a permanent UK work permit, and can work on-site.
Perks & Benefits: We are part of a larger ticketing company, accesso, with a generous health insurance and pension scheme. You will be given a new MacBook Pro or other laptop/OS of your choice. We have free fruit, Friday afternoon beers, and often free tickets to West End shows and other entertainment.