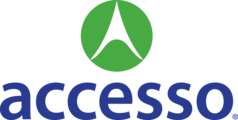 Description
Who We Are
accesso® is a world-wide software company delivering industry leading virtual queuing, eCommerce and ticketing solutions for the attractions, cultural and leisure industries. Our accesso ShoWare ticketing suite offers a complete range of software solutions to empower venues to take full control of their own ticket sales. With solutions for box office, kiosk, online, mobile, call center and social media sales, the accesso ShoWare solution enables venues to easily control their operations, set fees and increase overall profitability.
Position Overview

We are currently seeking a Software Engineer to lead the continued development of the accesso ShoWare API platform.
What you'll be doing:
Work with management to architect and grow our API platform in order to replace internal legacy components and offer external integrations. Additionally, you will be involved with the planning process, working with project managers and upper management to determine the best way forward for improving / maintaining our products. We are looking for detail oriented candidates who take pride in thoroughly researching the task at hand, communicating openly with peers and management, and testing the heck out of their code before submitting it for review. Responsibilities Include:

Actively pursue a complete understanding of the ShoWare product.
Research, Recommend, and Implement patterns and practices for documenting, coding, testing, and deploying platform components.
Work with engineering and product teams to scope and deliver items of work in a continuous delivery environment.
Review items of work to ensure adherence to implemented API development practices
Collaborate daily with product and engineering teams to support and enhance the accesso ShoWare product.
Serve as the primary contact for API related support issues and assist in resolution.
Capture and communicate key knowledge across product and support teams.
Ensure high availability and fault tolerance of API Platform components
What you'll need:
5+ years of full-time work experience (or demonstrated proficiency) in web software development
Bachelor's degree in computer science, or equivalent education and experience
Thorough understanding of ASP.NET, C#, JavaScript, JSON, HTML, Web Services, T-SQL, MS SQL Server, and IIS
Thorough and intuitive understanding of web application fundamentals such as http, SSL, authentication, load balancing, and security through coding and configuration
Proficiency in T-SQL and relational database design
Thorough understanding of http API development (experience with Nancy and Redis is a big plus)
Additional experience in the following is a plus: Angular JS, jQuery, PowerShell, Web UI Design, TDD, DDD
Proficiency in integrating with 3rd party services and hardware
You'll be a great fit if you:
Enjoy working across the software stack
Thrive in an environment where code is deployed multiple times per day.
Test the heck out of your code.
Can RTFM and RTFS
Enjoy daily interaction with your team.
Can courtesy laugh at bad manager jokes.
Have Mad foosball skills …not really, but yeah really.
What We Offer
Competitive salary based on experience
The opportunity to earn an annual company discretionary bonus.
A flexible work schedule around our core business hours
Generous PTO plan
Health insurance plans, including employer-contributed HSA, as well as employer paid disability and life insurance
Matching 401K
Other Considerations
You'll be reporting to the Vice-President of Engineering for accesso ShoWare.
You must be able to work onsite alongside your other accesso ShoWare team members in our Fresno, California office.
We are an E-Verify employer. Eligible candidates must be authorized to work in the US without requiring visa sponsorship.
accesso is a drug free and smoke free company.
This is a full-time, exempt position. No contractors please.
If you are interested in joining a team who values Passion, Commitment, Teamwork, Innovation and Integrity and what we've described above is YOU, then apply today and let's talk!