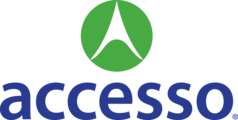 Lead Front-End Software Developer
Description
TE2, The Experience Engine, a division of accesso, provides consumer-facing enterprises an engine to drive personalization, recommendations and commerce for the physical world, in real-time. We believe every consumer facing business with physical locations will benefit from a machine-learning based platform that provides deep insights and recommendations for how consumers interact and ultimately spend with global brands.

Position Overview:
We are hiring a Lead Front End Software Developer who will work closely with UI/UX, taking visual concepts and making them dynamic components that are well tested and ready to be combined into our customer facing product called, "Control Room". Control Room is the single interface our customer's use for designing, managing and analyzing experience management campaigns. Within the Control Room module, our customers get a real-time glimpse of in-venue activity and define criteria for content targeting using customer attributes, behavior, location and time of day. Control Room is also used to update map content, events, schedules, and menus. As the Lead Front End Software Developer, you will be hands-on in development, while mentoring and managing 2 other front-end developers on the Control Room team in JS, Angular.JS, HTML, CSS and more.
More information on Control Room can be found here


Responsibilities


Developing new user-facing features for Control Room
Lead, manage and mentor 2 other front-end developers
Building reusable code and libraries for future use
Ensuring the technical feasibility of UI/UX designs
Optimizing application for maximum speed and scalability
Building advanced self service tools using the latest Google Maps APIs, drag and drop file upload, and charting libraries.
Working with embedded UX engineers to bring their vision to life by creating pixel-perfect UIs.
Securing our platform and services by implementing modern authorization flows with OAuth2, or better yet, help us invent our own flow.


Technical Challenges you may tackle:
Implementing self-service tools that must communicate with multiple client platforms running multiple versions of the platform.
Consuming and aggregating data from multiple source, including custom REST APIs, Elasticsearch, and 3rd party CMSs.
Designing modular and extensible components
Implementing robust UIs for viewing and modifying complicated domain objects


Some of the technologies you will be working with:
angular-ui
Sass
Gulp
Karma
Jasmine
MongoDB
Jira, GitHub, Jenkins, Apiary, Postman
Elasticsearch


Requirements:
5+ years of software development experience
1+ year of experience in a lead or management capacity
BA/BS in Computer Science or a related technical field (preferred, but not necessary)
Knowledge of new web components specification, including shadow DOM & custom elements.
Good understanding of ReactJS, AngularJS & other component frameworks is a plus.
Basic knowledge of image authoring tools, to be able to crop, resize, or perform small adjustments on an image. Familiarity with tools such as as Gimp or Photoshop is a plus.
Proficient understanding of cross-browser compatibility issues and ways to work around them.
Familiarity with module bundlers and task runners like Gulp or Webpack


What We Offer:
Competitive salary based on experience
The opportunity to earn an annual company discretionary bonus with the potential for stock options.
A flexible work schedule around our core business hours
Health insurance plans, including employer-contributed HSA, as well as employer paid disability and life insurance.
Other Considerations:
We are an E-Verify organization. Eligible candidates must be authorized to work in the US without requiring visa sponsorship.
accesso is a drug free and smoke free company, meaning employees may not smoke or use illegal drugs while at work or away from work.
This is a full-time position. No contractors please.
If you are interested in joining a team who values Passion, Commitment, Teamwork, Innovation and Integrity and what we've described above is YOU, then apply today and let's talk!