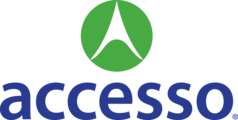 Lead Software Development Engineer In Test (SDET)
Description
accesso® Named One of Orlando's "Best Places to Work" https://accesso.com/news/accesso-named-one-of-orla...


TE2, The Experience Engine, a division of accesso, provides consumer-facing enterprises an engine to drive personalization, recommendations and commerce for the physical world, in real-time. We believe every consumer facing business with physical locations will benefit from a machine-learning based platform that provides deep insights and recommendations for how consumers interact and ultimately spend with global brands.


Who are you?

You believe in Murphy's Law and "see around corners" in order to catch potential issues before they go live.
You are motivated by helping to build a product that is innovative and game changing.
You like to work with a wide array of technology rather than specializing in one specific technology.
You love big technical challenges.
You truly care about the business impact of what you help build and release.
You adapt well to change.
You can think outside of the box to uncover issues during the development phase - minimizing customer facing issues.
You have a strong passion for quality.


Summary
Lead Software Development Engineer In Test (SDET) is a hands on leader that will drive testing efforts for our backend development team. This position owns and drives proper practices and execution methodologies and will be responsible for identifying, executing and regulating best QA practices across growing and evolving enterprise solutions.


Essential Responsibilities
Drives testing and quality on all backend software solutions (Java Based)
Lead, mentor, and manage a team of 2 Software QA Engineers
Determines and drives execution of proper test coverage
Measures and reports on defined quality metrics
Assures regular execution and maintenance of test automation suite
Works closely with all technical leads and QA associates to assure proper QA coverage is identified for scoped out work
Provides thought leadership on testing practices
Identify areas of risk
Understand all elements of the system software ecosystem and develops QA approaches that fit the overall strategy
Develops and fosters good working relationships
Provide the team with risk assessment and risk mitigation strategies
Works with TE2 product and engineering teams to plan and develop automated test suites
Writes, maintains, and evaluates automated tests
Creates and implements test frameworks demonstrating reusability, maintainability, and scalability


Preferred Experience
5+ years of hands-on software QA experience (manual and automation)
2+ years in a QA Lead or similar capacity
Experience with microservices, web services testing using REST & XML, JSON.
Experience in developing, maintaining, and supporting automated test suites and performance testing.
Experience in developing and maintaining test automation framework or architecture that is scalable and maintainable to the dynamic business needs.
Strong understanding of SDLC best practices and methodologies, including testing for performance, security, scalability, and reliability.
Experience with programming languages like Java, Python
Experience with testing frameworks such as JUnit, NUnit, XUnit, etc..
Experience with CI/CD tools such as Jenkins and GIT and other relevant tools.
Knowledge of release and configuration management best practices.
Knowledge of agile development practices, continuous integration, and continuous deployment.
Strong communication skills and an ability to clearly articulate complex issues and technologies.
Comfortable communicating cross-functionally and across management levels in formal and informal settings.
Experience handling conflict, difficult situations, and urgent issues in a professional manner.
Strong sense of ownership and a passion to deliver high quality software.


What We Offer:
Competitive salary based on experience
The opportunity to earn an annual company discretionary bonus with the potential for stock options.
A flexible work schedule around our core business hours
Generous PTO plan
Health insurance plans, including employer-contributed HSA, as well as employer paid disability and life insurance.
Matching 401K


Other Considerations:
We are an E-Verify organization. Eligible candidates must be authorized to work in the US without requiring visa sponsorship.
accesso is a drug free and smoke free company, meaning employees may not smoke or use illegal drugs while at work or away from work.
This is a full-time position. No contractors please.
If you are interested in joining a team who values Passion, Commitment, Teamwork, Innovation and Integrity and what we've described above is YOU, then apply today and let's talk!