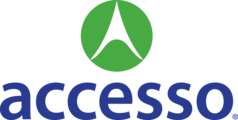 Client Solutions Specialist - Australia
Description
We are currently seeking an experienced Client Solutions Specialist who will work as part of our Sydney based team supporting clients in the Asia-Pacific region. You will be responsible for delivering outstanding service to Asia-Pacific clients using the accesso product suite ticketing solution. Additional responsibilities include:
Preparing, configuring, loading, and testing of products for sale across all client systems including online purchases, onsite ticketing needs and purchases using mobile platforms.
Maintaining and building outstanding lines of communication both with clients and internal teams.
Assisting with the diagnosis and troubleshooting of complex technical and client service issues.
Effectively communicating progress and project status updates to clients and client services team members.
User acceptance testing on new software releases.
Supporting ongoing system and process documentation needs, which includes writing release documentation and leading client training sessions.
Performing weekly website reviews for existing clients.
Who We Are
accesso Technology Group, plc® is a world-wide software company delivering industry leading virtual queuing, eCommerce and ticketing solutions for the attractions, cultural and leisure industries.
accesso products and services already support some of the top attractions in the world including a wide variety of paid admission operations in household name attractions, ranging from theme parks, water parks and zoos to cultural attractions and sporting events.
Our innovative approach, to driving revenue are key differentiators of our proprietary and patented technology. We help our clients achieve their goals through our unsurpassed service, rapid release software deployment and commitment to innovation. Everything we do helps our clients focus on what they do best, providing outstanding experiences for guests while we provide technology that readily supports our clients' efforts to drive revenue. We have focused intensely on fine tuning our process to ensure success for our clients and, in turn, our company.
Requirements
Who You Are
You are a detail-oriented, polished, client-services professional who loves to work with people and technology equally. You are a strong communicator, both verbal and written, with demonstrated project and time management abilities. You are passionate about your work and committed to getting the job done, even if it means working extended hours, on the weekend and holidays as needed. Additionally, you should possess:
Strong verbal and written communication skills with the ability to communicate effectively to a variety of audiences.
The ability to work well within a team environment is essential
Exceptional organisational skills and the ability to prioritise tasks
Ability to facilitate daily responsibilities with little to no direction.
Outstanding general computer skills including the Microsoft suite of products and Outlook are required.
Experience with web-based technology including database structures and SQL.
Bonus Points
Theme park or Leisure Industry experience is a plus.
Proficiency in a second language used throughout Asia a plus.
Bachelor's Degree in Business, Technology or related field preferred.
Benefits
What We Offer:
Competitive compensation and benefits package (based on experience), as required by law in country of employment
The opportunity to earn an individual bonus (based on established KPIs) as well as annual company discretionary bonus with the potential for stock options.
Other Considerations:
You'll be reporting to a Client Services Manager.
Candidates must have the flexibility to work extended hours and resolve client needs after hours, weekends, and holidays as part of an on-call rotation.
Must be able to travel up to 10% of the time within the Asia-Pacific region and occasionally beyond and have the flexibility to travel on short notice, if necessary.
Must be authorized to live and work in Australia as this position is located in Sydney CBD.
If you are interested in joining a team who values Passion, Commitment, Teamwork, Innovation and Integrity and what we've described above is YOU, then apply today and let's talk!