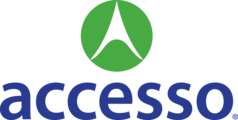 Description
As the .NET Architect for our Point-of-Sale solutions, you will play an important role in the evolution of our global point-of-sale solutions that sell millions of tickets each year. You will be responsible for collaborating with fellow architects and project teams to provide the technical direction for a development effort.

Who We Are
accesso Technology Group, plc® is a world-wide software company delivering industry leading virtual queuing, eCommerce and ticketing solutions for the attractions, cultural and leisure industries. accesso Passport® is one of six product lines of the accesso brand, joining the accesso Technology Group in 2012, and is the attractions industry's leading eCommerce provider with 28+ million tickets sold online per year and over $1 billion processed transactions annually.
Our accesso Passport® OnSite and OnLine modules are leveraged by clients worldwide. With deployments in North America, Europe, Asia and Australia, we help our clients achieve their goals through our unsurpassed service, rapid release software deployment, commitment to innovation, and focus on security.
Requirements
Who You Are
You are an experienced technology leader with a thorough understanding of a variety of full-stack software development technologies. Your passion for innovative solutions and successful delivery will help provide the vision for the evolution of our products. You have a true love of technology and are a master researcher to stay on top of emerging trends. You are an effective communicator who can initiate thoughtful discussions, establish clear actions and milestones, and collaborate across multiple groups and technology environments in different time zones. Requirements include:
Technical
8+ years of experience in a professional software development environment
Expert-level knowledge of both open-source and .NET technology stacks
Strong knowledge with Agile and Scrum methodologies
In-depth knowledge of best practices for application security
Experience with Windows PC environments
Experience with desktop/cloud hybrid environments
Functional
Experience leading the creation of software solutions for commercial enterprise usage
In-depth evaluation and analysis of multiple technology platforms.
Creation of clearly defined technological roadmap that includes multiple areas such as infrastructure, security, data management, development, cloud, testing, automation, etc.
Ongoing engagement and communication with technical project team, business leaders and stakeholders, product leaders and other multi-disciplinary teams to communicate and implement strategies.
Experience defining and establishing best coding practices and guidelines.
Ability to prioritize multiple requests and demands.
Bonus Points
Familiarity with DevOps concepts and Continuous Delivery, Continuous Deployment, and Continuous Integration is highly desired
Previous Point-of-Sale and/or ticketing industry experience
Benefits
Competitive salary based on experience
The opportunity to earn an annual company discretionary bonus with the potential for stock options.
A flexible work schedule around our core business hours
Generous PTO plan
Health insurance plans, including employer-contributed HSA, as well as employer paid disability and life insurance.
Matching 401K
Other Considerations
We are an E-Verify organization. Eligible candidates must be authorized to work in the US without requiring visa sponsorship.
accesso is a drug free and smoke free company, meaning employees may not smoke or use illegal drugs while at work or away from work.
This is a full-time position. No contractors please.
If you are interested in joining a team who values Passion, Commitment, Teamwork, Innovation and Integrity and what we've described above is YOU, then apply today and let's talk!