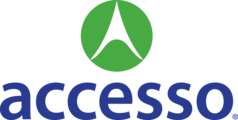 Description
TE2, The Experience Engine, is a subsidiary of accesso Technology Group. The TE2 platform provides consumer facing enterprises an engine to drive personalization, recommendations and commerce for the physical world, in real-time. We believe every consumer facing business with physical locations will benefit from a machine-learning based platform that provides deep insights and recommendations for how consumers interact and ultimately spend with global brands.

Position Overview:

This role will have hybrid responsibilities; it will be part Scrum Master and part traditional project management. The Software Project Manager is the dedicated individual responsible for managing the delivery of the TE2 platform to our clients environments.
This role is responsible for managing all program related issues and working with the various internal teams to drive those issues to resolution. This exciting role is the face of TE2 with this large client and as such, the candidate will be expected to be an excellent communicator and a manager of stakeholder expectations. The Project Manager will develop a functional level understanding of the end to end solution platform and be able to communicate the value of the platform both internally and externally.


Travel to other locations: 25%

Some of what you will be working on:

Create strong relationships; Work closely with Professional Services and Product Delivery to build strong relationships with client stakeholders and third-party partners in order to meet commitments, solve problems, manage expectations and expand opportunities and revenue within each assigned client account.
Act as a primary point of contact with stakeholders for problem resolution and to drive timely decisions. The Project Manager will be the primary escalation point for project and product decisions, and technical and delivery challenges.
Work directly with TE2 customers to assess their needs, define requirements and assist in the formulation of mobile platform strategies and implementation approaches.
Work in partnership with TE2 Product Management and Engineering teams to translate client requirements and market opportunities into product roadmap features.
Evangelize the TE2 Platform, mobile application and digital marketing best practices to customers, partners and sales prospects.
Be a strong leader; Managing internal TE2 stakeholders, partner/ vendor relationships and the customer in order to meet customer commitments to establish long-term business relationship.

Your Background:

Strong client relationship and project management skills and experience with increasing level of responsibility in managing teams and complex technology/ software projects ideally for an IT services or software product company.
Strong technology background and acumen working on leading edge technologies—primarily software. The company is more interested in an ongoing track record of work on cutting edge technologies and business models than any specific area of technology or domain expertise. Diversity in a range of technology, software and applications is desirable.
Experience managing projects within large corporate environments.
Experience managing projects in their early phases including building out the team and implementing processes, infrastructure, support systems and reporting tools.
Strong leadership, communications and relationship building skills and attributes and experience managing a range of stakeholders and personality types ranging from senior executives to marketing, IT and operations resources.


Requirements:

Must enjoy working directly with clients.
BS/MS Degree in Information Systems, Computer Science and/or related technical discipline.
Prior Project Management Experience
3+ years of overall IT experience with an emphasis on web-based integrations
Strong leadership skills.
Excellent interpersonal, influencing and collaborative skills.
Proficient at synthesizing diverse and complex needs, communicating them simply to all levels of the organization.
Will have participated in, and be familiar with, Agile project methodology and practices.
Eager to solve problems and have a proven history being able to solve complex issues.
Ability to pick things up quickly on complex systems.
Experience working with customers and are client oriented.
Ability step in and take charge.
High levels of organization capabilities.
What We Offer:

Competitive salary based on experience
The opportunity to earn an annual company discretionary bonus with the potential for stock options.
A flexible work schedule around our core business hours
Generous PTO plan
Health insurance plans, including employer-contributed HSA, as well as employer paid disability and life insurance.
Matching 401K
Other Considerations:
We are an E-Verify organization. Eligible candidates must be authorized to work in the US without requiring visa sponsorship.
accesso is a drug free and smoke free company, meaning employees may not smoke or use illegal drugs while at work or away from work.
This is a full-time position. No contractors please.
If you are interested in joining a team who values Passion, Commitment, Teamwork, Innovation and Integrity and what we've described above is YOU, then apply today and let's talk!