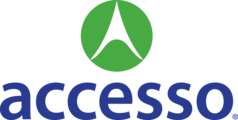 CONTRACT - Software Engineer (Java - POS)
Description
Who We Are
accesso® is a world-wide software company delivering industry leading virtual queuing, eCommerce and ticketing solutions for the attractions, cultural and leisure industries. The accesso Passport ticketing suite was built for where your customers shop - whether at the front gate, on their computers at home or from their mobile phones. The attractions industry's #1 eCommerce engine has sold 28+ million tickets online per year and processed over $1 billion transactions annually. Our innovative approach to up-selling, cross-selling and simply selling more are key differentiators of our proprietary hosted technology and an important component of maximizing revenue.
What We Need
An experienced Java Software Engineer who will work on a 6 month contract (with potential to roll permanently) on a Point-of-Sale application for a client. This person will be responsible for collaborating with a project lead in a fast paced, AGILE/Scrum environment to deliver best-in-class software as is in accordance with the accesso brand.
Who You Are

An experienced Software Engineer with at least 2 years of dedicated software development experience in Java. You will also have:
Written unit tests for Java applications
Experience with relational databases, like MySQL, including writing complex SQL queries
Familiarity with XML and JSON
You'll be successful on our team if you:
Thrive in a highly collaborative and team-oriented environment
You enjoy solving challenging problems on a global scale
Take pride in the code that you write – quality first!
You are passionate about your work… because we are about our product
Can play a mean game of ping pong… and are not opposed to getting hit by a rogue Nerf gun dart
Bonus Points:
Previous eCommerce and/or ticketing industry experience
You're comfortable in a Linux environment
If you are familiar with a RESTful architecture
Knowledge of advanced deployment mechanisms and continuous integration models
You've scaled applications on a global level
Other Considerations:
You'll be reporting to a Project Lead and Development Manager
US work eligibility is required
This is a 6-month contract with the potential to become a full-time employee pending performance.
It is HIGHLY preferred that you work onsite alongside your other project team members in Lake Mary, Florida
If you are interested in joining a team who values Passion, Commitment, Teamwork, Innovation and Integrity and what we've described above is YOU, then apply today and let's talk!