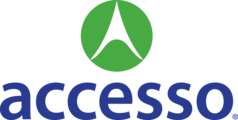 Junior Software Development Engineer in Test
Description
Who We Are
accesso® is a world-wide software company delivering industry leading virtual queuing, eCommerce and ticketing solutions for the attractions, cultural and leisure industries. Our accesso LoQueue leading-edge virtual queuing solutions get people out of queue lines and uses multiple technology platforms for all kinds of attractions. We help create additional revenue for parks and improve their guests' experience by allowing guests to wait less and enjoy more.
Position Overview
We are currently seeking a Junior Software Development Engineer in Test to join our UK Development Team. The candidate will have experience of coding in C#/.Net and a familiarity with HTML5 and JavaScript would be beneficial. This is a great opportunity to extend the candidate's knowledge and experience, as testing will be against a wide variety of technologies from our own hardware through to web-based systems and mobile apps.
We need someone with strong verbal and written communication skills, and the ability to work well within a team environment are essential. Exceptional organizational skills and the ability to prioritize tasks are vital.
We move quickly and look for team members with excellent problem-solving techniques and the ability to make sound decisions. We require self-starters who are able to adapt and learn quickly.
Essential Duties and Responsibilities include:
Primary focus on developing and maintain automated test scripts using primarily C#
Developing test cases from requirements for new products and upgrades
Raising, tracking and re-testing defects until resolution
Discuss test issues with other test and IT project team members
Ensure we are achieving high-levels of test automation by appropriately guiding, from a test perspective, Use case analysis and scenario generation.
Work collaboratively with developers so that test failures are found as early as possible.
Ensuring all tests are executed as required and results and statistics are clearly communicated in line.
User support
Requirements:
Must be a good team player and be able to work with minimal supervision
Must be comfortable in working with any existing Test Automation Framework and be able to contribute towards the improvement of the Test Framework
Excellent written and verbal communications
Be interested in and able to test applications thoroughly, with a strong eye for detail
Taking responsibility for own work and manage own time effectively
Should be computer savvy and have a drive for learning new technologies and processes
Must have strong understanding of OOP concepts
Basic understanding of development and test processes
Advantageous Skills:
Mobile web development
HTML 5, WPF, WCF, ASP.NET
Microsoft SQL Server
Experience of working with hardware/firmware
Knowledge & experience of working with Agile & Waterfall development methods
Experience in using automation tools such as QTP, Test Complete, and Selenium etc.
Experience of modifying and maintaining systems and code developed by other teams
Experience with code repositories (e.g. Git, SVN), bug tracking tools (e.g. Jira, Bugzilla).
Exposure with any one of the following Continuous Integration tools: Jenkins, Team City etc.
Education:

BS or BA Science degree (preferably: maths, physics or computing)
What We Offer
Competitive salary based on experience.
Compensation package includes health insurance, pension contribution.
The opportunity to earn an annual company discretionary bonus.
Other Considerations
You'll be reporting to the accesso LoQueue Development Manager.
This position sits at our Twyford, Berkshire location.
Eligible candidates must be authorized to work in the UK without requiring visa sponsorship.
accesso is a drug free and smoke free company.
This is a full-time, exempt position. No contractors please.
If you are interested in joining a team who values Passion, Commitment, Teamwork, Innovation and Integrity and what we've described above is YOU, then apply today and let's talk!