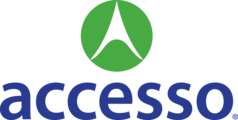 Junior Technologist Intern
Description
TE2, The Experience Engine, a division of accesso, provides consumer-facing enterprises an engine to drive personalization, recommendations and commerce for the physical world, in real-time. We believe every consumer facing business with physical locations will benefit from a machine-learning based platform that provides deep insights and recommendations for how consumers interact and ultimately spend with global brands.


Position Overview:
One of the centerpieces of the TE2 platform is the Live, Branded Map (LBM). An LBM is a visually appealing, thematic map of a venue (Theme Park, Stadium, Hotel, Cruise Ship, etc.) that has accurate geolocation data (latitudes and longitudes) so that consumers can accurately explore a venue map from a mobile app. The live Branded Map provides consumers with wayfinding and other valuable information, and enables them to search, browse, and filter points of interest (POIs) within a venue. For example, a point of interest could be a restaurant, pool, gym, parking lot, bar, etc.
In the role as Junior Technologist, you will source venue content and POI data (Point of Interest) for our theme park and hospitality customers. You will work closely with Software and QA Engineers.


Primary Responsibilities
Source Point of Interest (POI) data and other relevant content from the websites of current customers and other sources and entering this information into XML / Excel spreadsheets.
Retrieve latitude and longitude data using Google Maps.
Move POIs and tune maps to reflect a POI that has moved or a new POI that has been added to the map.


Experience & Requirements
AA / BS / BA Degree or attending college
Strong Excel skills
Technically savvy / Loves technology
Interest in software and/or mobile technologies


What we offer
Competitive salary based on experience
The opportunity to earn an annual company discretionary bonus with the potential for stock options.
A flexible work schedule around our core business hours
Generous PTO plan
Health insurance plans, including employer-contributed HSA, as well as employer paid disability and life insurance.
Matching 401K


Other Considerations
We are an E-Verify organization. Eligible candidates must be authorized to work in the US without requiring visa sponsorship.
accesso is a drug free and smoke free company, meaning employees may not smoke or use illegal drugs while at work or away from work.
This is a full-time position. No contractors please.
If you are interested in joining a team who values Passion, Commitment, Teamwork, Innovation and Integrity and what we've described above is YOU, then apply today and let's talk!